Gas. Grocery. Convenience.
At Lake Country Convenience & Bait in Faribault, we strive to serve all your fueling and grocery needs while traveling, camping, hunting or fishing. We offer 24-hour fuel service, so no matter the time of day (or night) you can count on us to keep your vehicle or recreation equipment topped off.
Starting in 2011 we began offering Non-Oxygenated Premium Fuel – for use in seasonal vehicles and equipment such as boats, motorcycles, pontoons, chainsaws, classic cars, and snowmobiles. This Premium Fuel helps prevent carburetor and engine trouble caused by fuel separation, which commonly occurs in lesser-grade fuels when equipment sits unused during its off-season.
Fuel - Regular Gas, Diesel & Non-Oxygenated Premium
Motor Oils
LP Tank Exchange
Related Fluids - Antifreeze, Windshield Wash, Transmission & Brake Fluids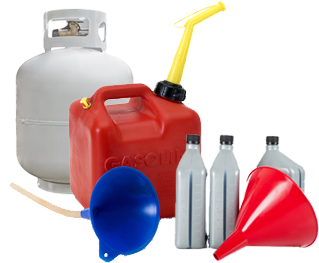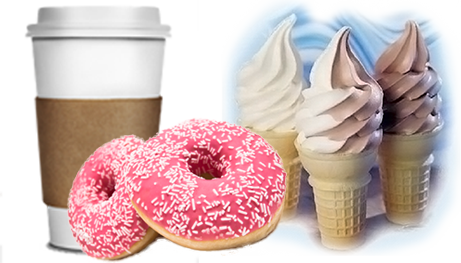 Goodies Galore
Our store has a wide variety of candy, pastries, soft drinks, ice cream treats, coffee, chips, and other delicious snack items that will satisfy your cravings. We offer the best soft serve ice cream in Rice County, with vanilla, chocolate, and twist to choose from!
Convenience Grocery
There's always that forgotten item or last-minute purchase you still need to make for your camping, hunting, or fishing trip. Fortunately we're here for you at Lake Country Convenience & Bait! We have an impressive selection of items that come in handy for those days when you're out of milk, or just need a couple more eggs. And when you don't have anything ready for dinner, we carry delicious Heggie's Pizza, a guaranteed family favorite.
At Lake Country Convenience & Bait, we also proudly carry a wide variety of Dean's Smoke Shack Meats for those nights when gilling out is the only way to go.

Seasoned Tri-Tip Steaks
Hamburger Patties
Breakfast Sausages
Thick Cut Bacon
Bacon-wrapped Chicken Breasts
Brats
Beef Sticks (3 Flavors)
Course Ground Hot Dogs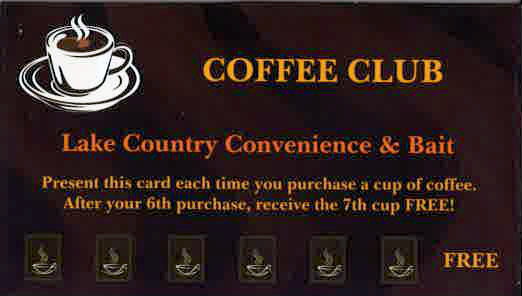 FREE Coffee Punch Card
For many of us, there is nothing like a good cup of hot coffee to really kick-start the day. At Lake Country Convenience & Bait, we offer our customers a FREE Coffee Card - buy six cups of coffee and the seventh cup is on us as our way of saying "thank you" for your business!
Contact us or stop in today to check out our wide variety of quality products, and to experience for yourself the welcoming hospitality of everyone at Lake Country Convenience & Bait!